Great news! Maestro Sersea has created an internet radio station for American English Learners from all over the world. Our radio station is called: "Learn American English with Maestro Sersea" and you are invited to listen to our online radio station for English Learners to improve your English comprehension and communication skills.
Simply click on the play button on the radio below, turn up the volume, and begin listening.
In addition, we have an ANDROID app in the Google Play app store so that you can listen to our radio station on your phone anytime you wish. Click here to download it on your computer or phone: https://play.google.com/store/apps/details?id=com.icreo.maestrosersea
You can also use your phone camera to download the Android app by turning it on and pointing it to the following QR code: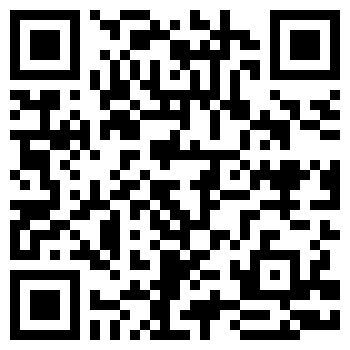 What is Internet Radio?
— The internet radio is a service that can be accessed through internet. It streams music to the user on demand, giving them the opportunity of listening to whatever they want, all day long. There are many websites that offer internet radio content, which are usually free for streaming. Such sites include pandora.com, tunein.com and vista-radio.org.
— An internet radio is a form of media in which a person can listen to music, news, and other types of programming from around the world with a high-speed internet connection.  It is often used as a method of teaching language learners because it allows them to hear the target language spoken in contexts they want to learn about. In some cases, listeners may be able to call in or even participate in the broadcast.
— Internet radio is a form of radio broadcasting which transmits audio over the internet, rather than by terrestrial radio waves. Internet radio can be live or pre-recorded, and listeners can tune into the live feed directly from the broadcaster's website. Internet radio sees much wider international availability than terrestrial radio broadcasts do, since it is not dependent on geographical location, but only on the availability of an internet connection. Many internet radio broadcasters are also able to generate additional income through advertising revenue.
— Internet radio is streaming internet audio over the internet. Streaming audio files are sent in real time, without downloading each file to your computer first. Internet radio is typically free and may not require an account to use. Internet radio uses TCP/IP protocol suite (Transmission Control Protocol/Internet Protocol) which has been widely adopted for all kinds of data transmission on the internet.
— Internet radio remains a popular form of listening to music. The technology can be traced back to the rise of internet dial-up modems in the 1990s, when a company called NetRadio was one of the first companies to stream online content. Today, there are many internet radio stations that offer a variety of programming that includes talk shows and interviews, as well as music from various genres.